ePOS Teller Devices
« Back to Category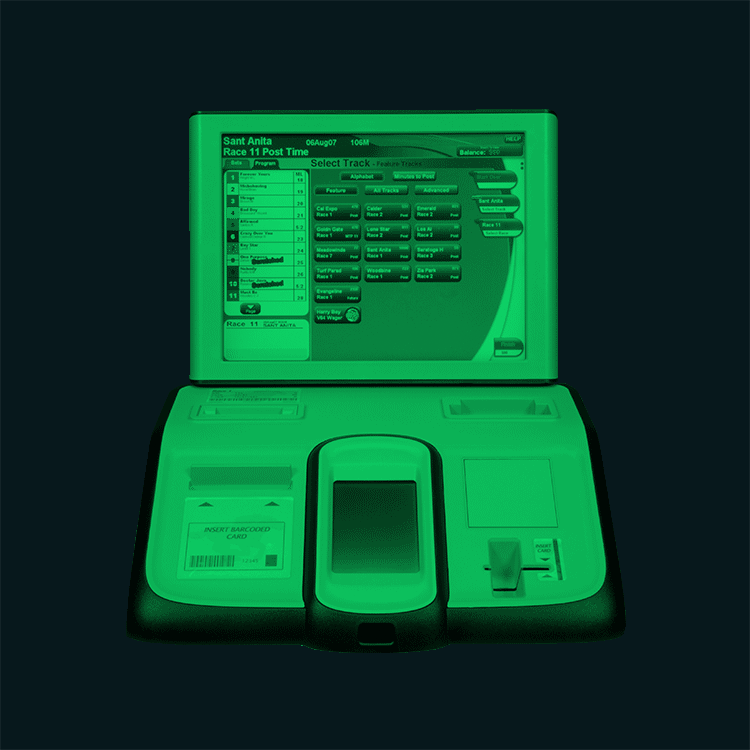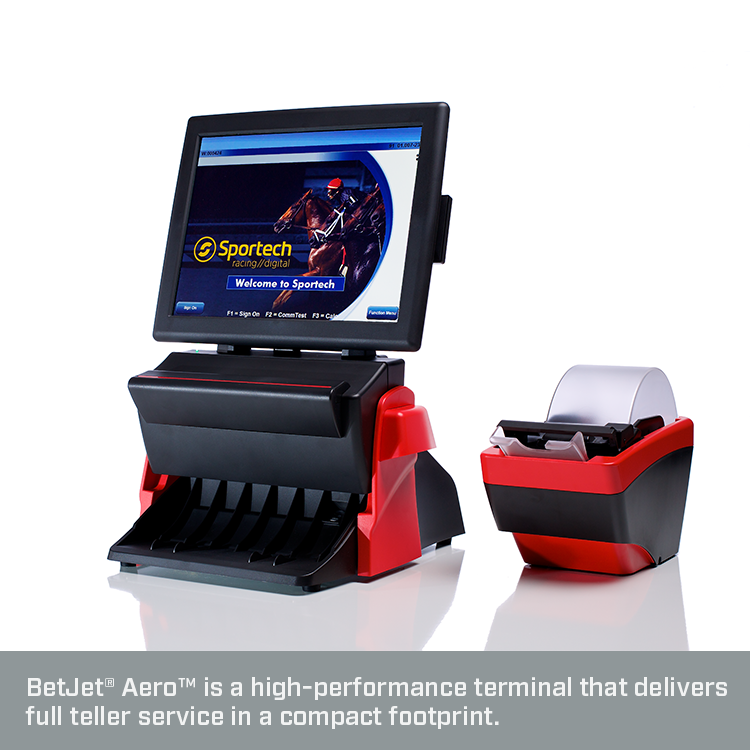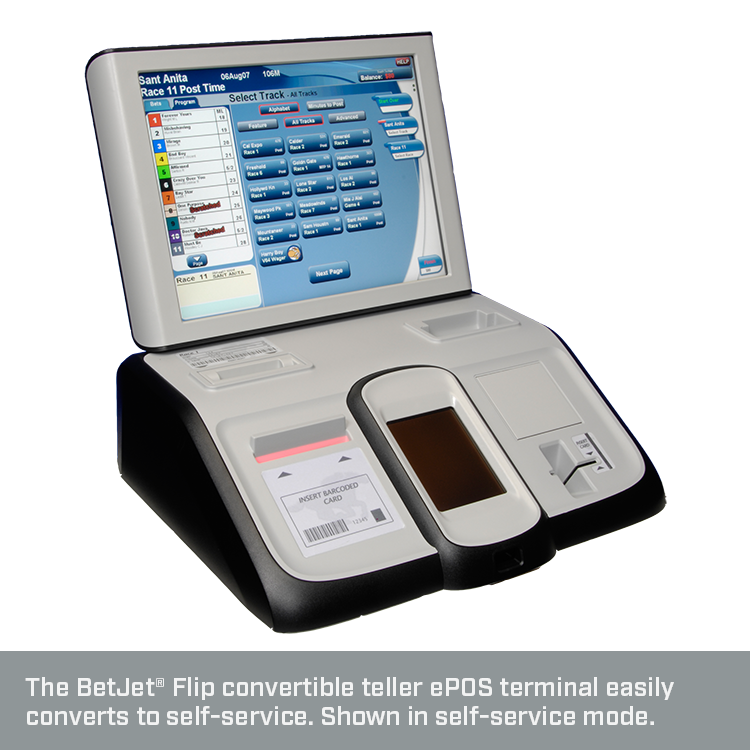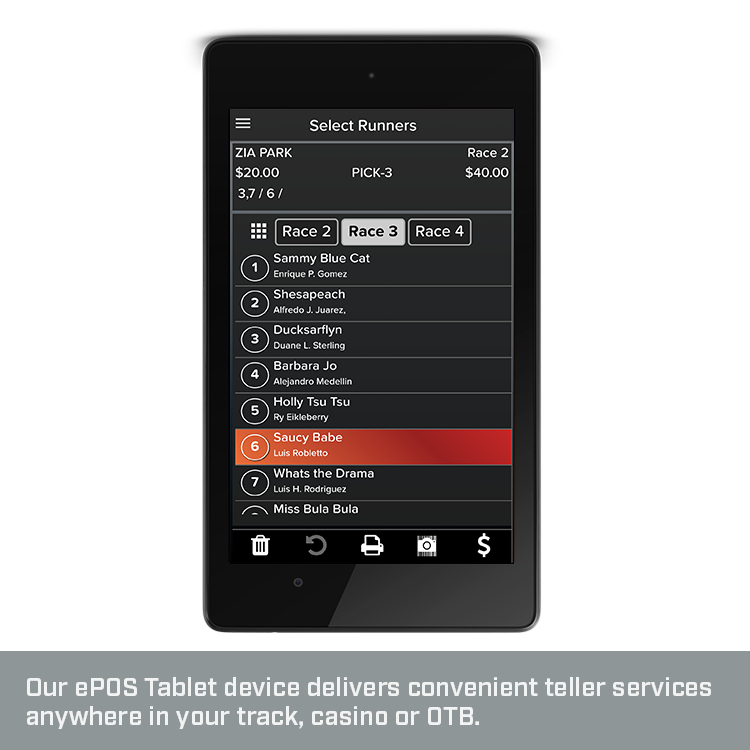 Sportech offers a range of options for ePOS teller device hardware and software, engineered for efficient, high volume processing of betting and lottery transactions in demanding conditions.
Options include the BetJet® Aero, a high-performance, ergonomic terminal that delivers teller service in a compact footprint. Aero's design conveniently places all peripherals in front of the unit for fast and accurate teller service. The BetJet® Aero can be outfitted with a full array of readers, scanners and a printer to provide comprehensive teller services.
Sportech's BetJet® Flip maximizes efficiency, with a device that can be reconfigured in either teller mode or self-service mode in seconds to accommodate fluctuations in demand. With the intuitive ClearBet® user interface for both teller and patron, betting is fast, accurate and straightforward.
Our ePOS Tablet Walk About device allows tellers to move about the facility to accept bets and cash tickets. This is especially helpful in high-traffic areas like restaurants, bars and private boxes. The Walk About package is comprised of our flexible wagering software platform for mobile ePOS operating on off-the-shelf tablet hardware with a combined scanner / printer unit that attaches to a belt.