A recent survey of Hawthorne Race Course consumers who use the new G4 wagering website and Digital Link™ mobile app highlights how digital-friendly services on-track and at the OTB can help boost customer satisfaction.
The Convenience of a Single Betting Account for all Channels
When asked which digital services they tend to use the most, respondents tell us that mobile is approaching the same level as website use. Mobile is here to stay and we can expect more players to gravitate to it, even when on-track or at the OTB.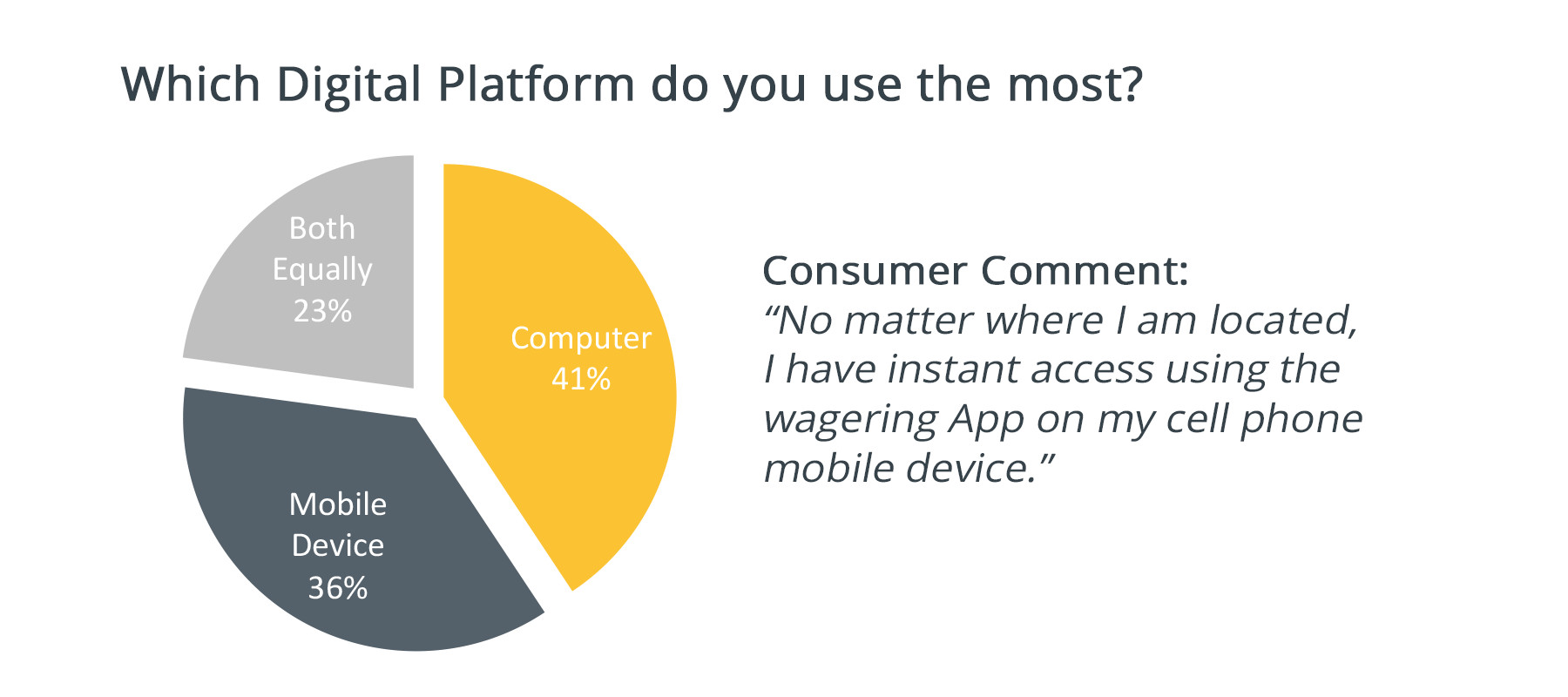 The fact that almost a quarter of respondents use both platforms equally shows how a single betting account that can be used across all channels helps to enhance the user experience.
Ease-of-Use and other Top Features
Both the Digital Link™ App and G4 website were lauded by respondents for their simplicity and ease-of-use. This is no accident, as the interfaces for both platforms were carefully designed to be intuitive and to enhance the player's experience.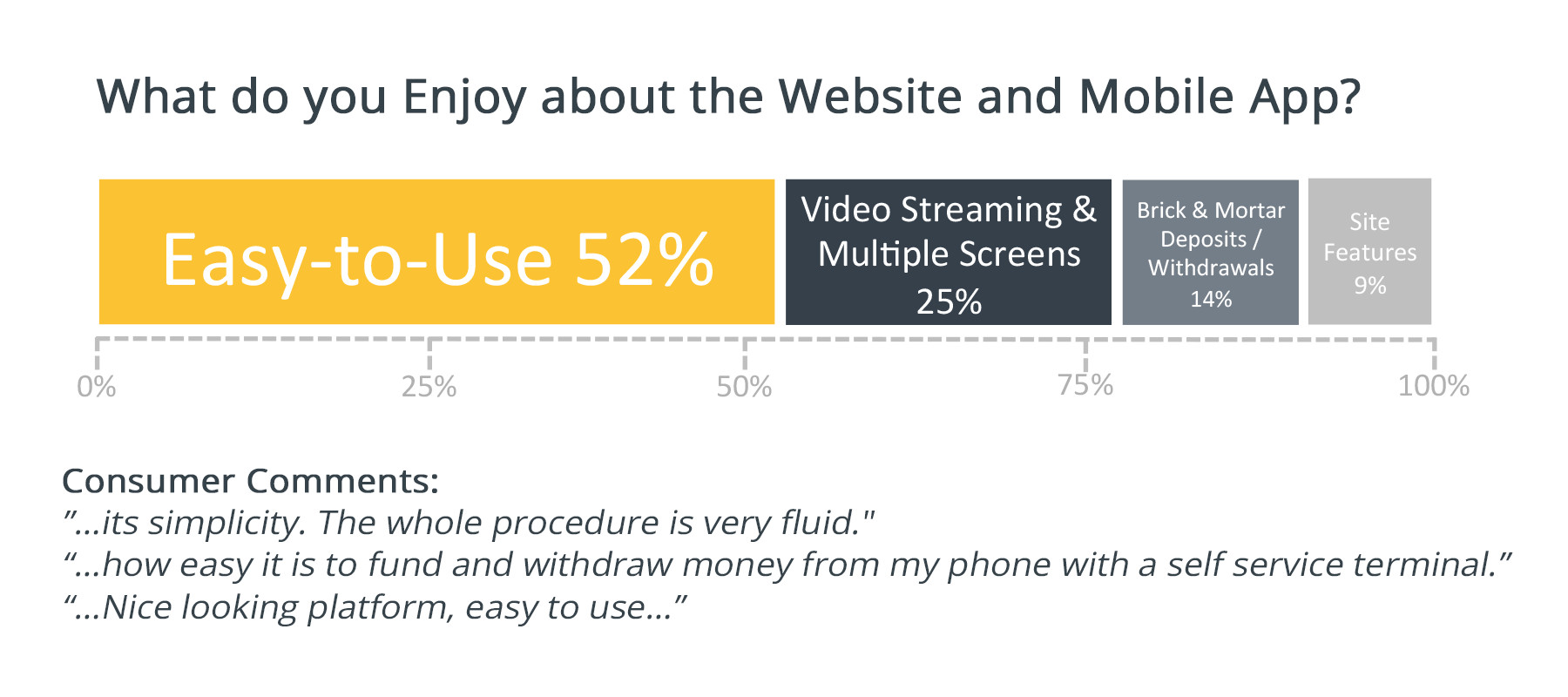 G4 and Digital Link™ also offer unique methods and patented* tools for funding accounts.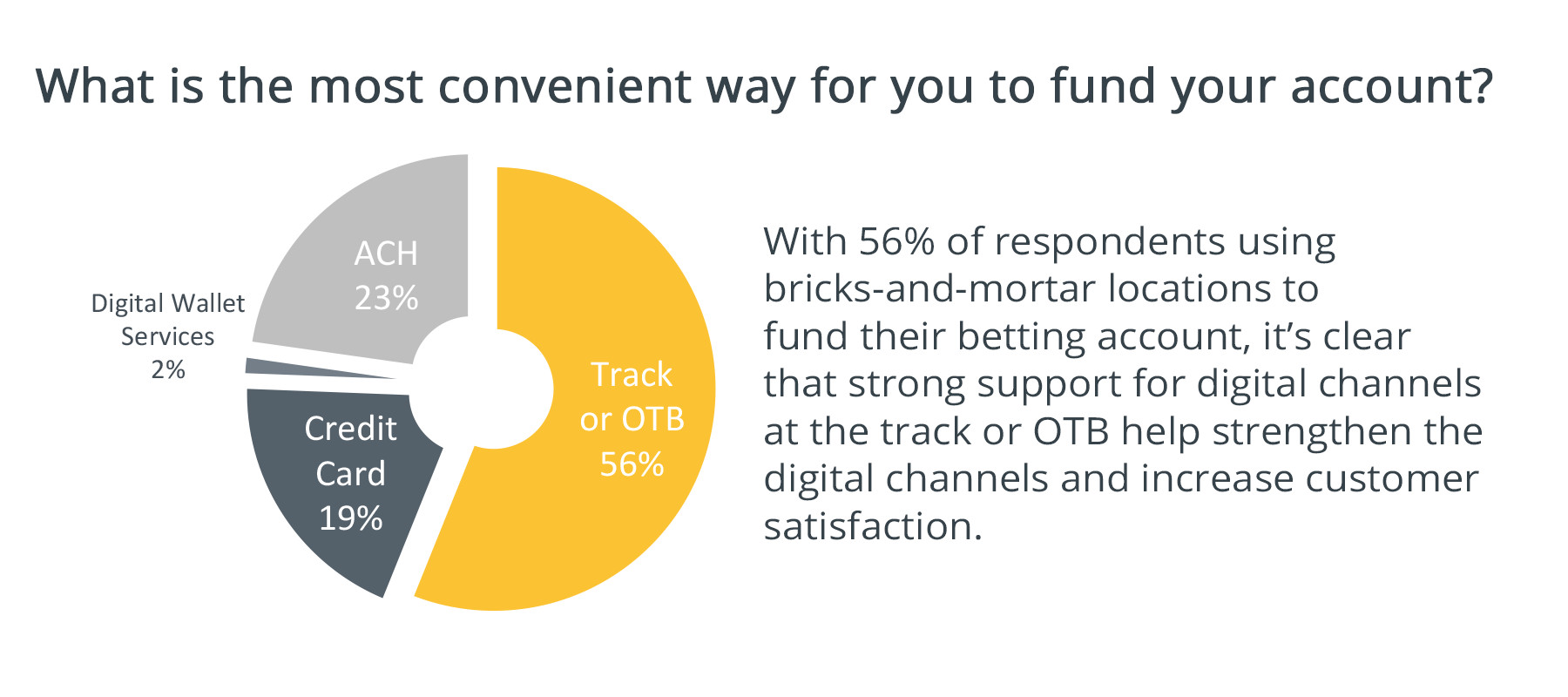 The Digital Link™ option, which allows players to transfer funds from a self-service betting terminal to their mobile device, helps make it easy for fans to use the digital services.
Sportech's ACH Velocity Control™ gives the operator the ability to adjust a specific player's ACH clear time based on prior relationship and deposit history. Velocity Control™ can help keep deposit costs low while maximizing customer service and satisfaction.
To learn more about what Sportech's digital platforms G4 and Digital Link™ can do for your betting operation, please contact us.
* US Patent No. 8,708,807; patent pending: US Appl. No. 14/193996; European Patent pending, European Patent Application No. 13781502.3